Dennis D'Amico has over 45 years of experience in the business of entertainment production. He has produced a wide variety of concerts, theater, film and recordings throughout the US and the world.
For years, Dennis has been producing world class charity events that raise hundreds of thousands of dollars for causes such as: breast cancer, children's cancers, American Soldier Network, and scleroderma. Working with numerous industry professionals and acclaimed performers, Dennis has produced a wide variety of events and recordings on stages and in studios throughout the United States and the world.
OTHER FILMS I AM PRODUCING AND MUSIC SUPERVISOR ON ARE AS FOLLOWS
"THE LAST DANCE"-SHOOTING MAY 2018 SCOTT MARSHALL DIRECTOR
"CHARLIE'S CHRISTMAS WISH- SHOOTING CURRENTLY- SUE ANN TAYLOR DIRECTOR
"WHERE HOME HAS ALWAYS BEEN" PRODUCER/ COMPOSER- IN POST- DIRECTOR CYNTHIA HUBER
I am producing a new Johnny Cash show starring Paul Eve.

I am producing Little Anthony shows nationwide.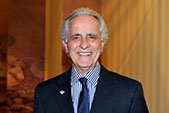 I AM PRODUCING and co-creator with Tony Award winning playwright Mark Medoff's new play based on my interviews with Lena Pepitone, Marilyn Monroe's best friend and best kept secret. THIS PRODUCTION IS SCHEDULED TO OPEN IN LONDON AFTER THE CURRENT PANDEMIC SUBSIDES.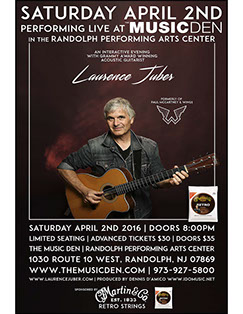 I produced the FIRST ANNUAL Freedom Fest in Castle Rock Colo with Lou Gramm the voice of Foreigner on Aug 22, 2015. This concert benefits The American Soldier Network. Go to www.freedomfestconcert.com for more information and to get your tickets!
A medley of McCartney tunes brilliantly arranged and performed by Roger Kellaway and Peter Beets, two of the best jazz pianists on the planet. When last performed at Asheville Symphony there were three standing ovations, one after every movement. Visit the website tmmom.com for more information!
Producer NYC FAB 50
A concert series and New York Salute
to the 50th Anniversary of the Beatles
with shows at :
The Historic Apollo Theater,
The Hudson Theater, Town Hall
and The Bitter End
February 6-9,2014
Featuring performances by:
Mary Wilson, Al Jardine,
Lulu, Melanie,
Roger Kellaway, Leslie Uggams,
Marshall Crenshaw,
Bettye LaVette, Gary US Bonds,
Danny Aiello and more!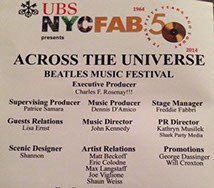 Producer of The New Peter Beets Record
Honoring Oscar Peterson and Nominated for Best Jazz Record in Europe. Producer of the New Paulette McWilliams/Beets Brothers Record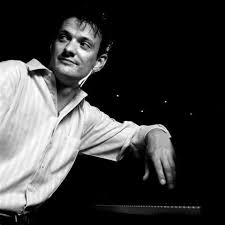 Producer - Michael Todd Record
Michael Todd is the ex-bandmate
of Coheed and Cambria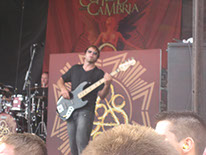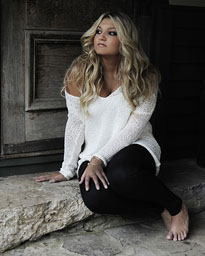 Reviver Music
Samantha Landrum
Producer of Nashville country artist Samantha Landrum and her "Hometown" CD. Samantha's performance of a rendition of McCartney's "Pipes Of Peace" on the Let Us In - Nashville benefit album and her LUI performance at the Ryman Auditorium" – benefiting The Women And Cancer Fund established in the memory of Linda McCartney, were milestones for a young Samantha Landrum. The LUI benefit featured Country artists performing the songs of Sir Paul McCartney: Steel Magnolia, Ricky Skaggs, Sarah Darling, Phil Vassar, She DAISY, Cheyenne Kimball.
Reviver Music
Let Us In Nashville
Executive Producer of the Reviver Music Let Us In project to fight breast cancer in Linda McCartney's name. The compilation of post-Beatle Sir Paul McCartney tunes was performed by various recording artists in conjunction with a concert event, merchandise, Television/Cable, and radio and was released in November of 2011.
Reviver Music
Let Us In Americana
The Let Us In: Americana the album was a compilation of songs written by Sir Paul McCartney and John Lennon. Each "Americana" artist chose a composition to record and the proceeds were used to benefit The Women And Cancer Fund, established in the memory of Linda McCartney.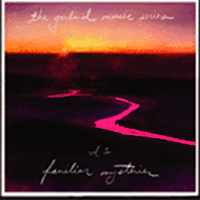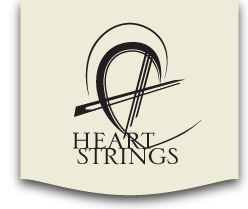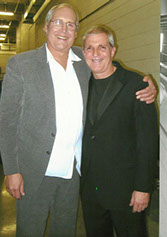 The Garland Music Series |
The Garland Appeal USA
Executive Producer of The Garland Music Series, and Executive Director of The Garland Appeal USA, which commemorates the incredible life of Linda McCartney and fights cancer through the healing power of music. The projects are all supported by Sir Paul McCartney.
Executive Producer of Heartstrings, featuring the classical music of Sir Paul McCartney. Heart Strings Benefit - the North American Premiere of Nova - composed by Sir Paul McCartney, was performed at Heinz Hall along with three of his other classical compositions; Nova, A Leaf and Spiral. The orchestral adaptation was performed on May 25th, 2013 by the Pittsburgh Symphony and spotlighted some of the world's greatest musicians and artists.
Believe: A Concert for Life
Producer - Believe: A Concert for Life - a fund-raiser for children's cancer charities, starring Chevy Chase, Danny Aiello, Bobby Caldwell, Tom Scott, Kenny Rankin, Hilary Kole and Roger Kellaway, with a 70- piece orchestra and 80-voice gospel choir at the Orpheum Theater in Phoenix, Arizona.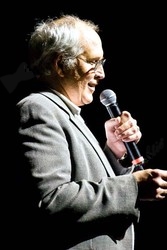 Chevy Chase and Dennis D'Amico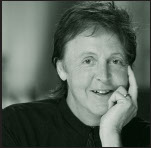 Producer - Sold Out World Premiere of Sir Paul McCartney's classical composition NOVA at Teatro Colon in Buenos Aires.